Partner Manufacturers
MED-MOUSE-USB ( Microsoft JUD-00007 ) Basic 2 Button USB Black Optical Mouse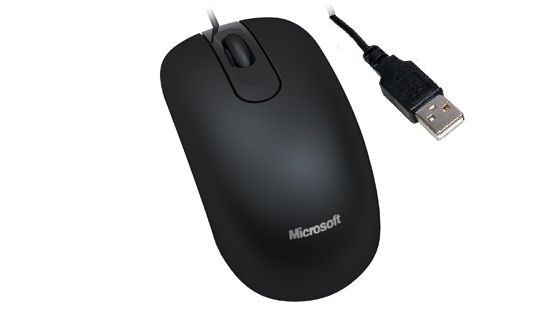 MOUSE-USB-MSJUD-00007
Description:
Microsoft JUD-00007- Reliable comfort
Easy to get started now. This plug and play mouse offers precise navigation and easy setup.
Features:
- Optical Technology - Enjoy high-performance optical technology. The 800-dots-per-inch (DPI) optical sensor delivers greater accuracy and control.

- Comfort for either hand - Experience modern design and premium finish for comfortable use in either hand. Symmetrical shape and rubber grips give you control and cushioning.

- Plug and play - No software needed. Just connect the keyboard to your PC and go!

Specification:
Dimensions
Length: 4.16" / 106mm

Width: 2.21" / 56mm

Three-year limited warranty
See the limited warranty and license agreement.

System requirements
Computer
Requires a PC that meets the requirements and installed operating system below.

Connectivity
USB (Windows-based computer, Macintosh-based computer)

PS2 (Windows-based computer)

USB or PS2 (Windows-based computer)

Operating systems:
Windows
Mac OS X
Android
iOS
Win 10 64 bit
Mac OS 10.10
Android 5.0, Nexus 9
iOS 7
Win 10 32 bit
Mac OS 10.9
Android 4.4.4, Nexus 5
iOS 6
Win 8.1 32 bit
Mac OS 10.8
Android 4.2
Win 8.1 64 bit
Mac OS 10.7
Android 3.2
Win 8 32 bit
Win 8 64 bit
Win 7 32 bit
Win 7 64 bit
Win RT 8.1
Win RT 8