Partner Manufacturers - Product Information
Recruitment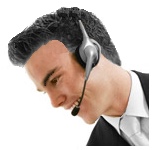 Careers & Recruitment:
If you have an enthusiastic attitude, are keen to learn about new areas of technology & would like to work as part of a friendly team then we could be able to offer you an exiting opportunity. We are particularly interested in people with experience in: Technical Support, Sales or Customer Services.
Those who have experience in IT or the Electrical industry especially. Most importantly you will need to be motivated and keen to learn about new technologies to continue to provide our customers with the helpful and friendly service they expect. Product training will be given as we work in a specialist field. Send us a copy of your up-to-date CV or give us a call today.
BY POST:
HR Manager
Mediatron Ltd
Unit 3 Kingstons Industrial Estate
Aldershot
Hampshire
GU12 4YA
You can also EMAIL: Info@Mediatron.co.uk (PDF or Word Doc) | CALL: 0345 899 8998 (To 'Discuss Future Opportunities')