Partner Manufacturers - Product Information
ADDER Products
Trade Distributor for ADDER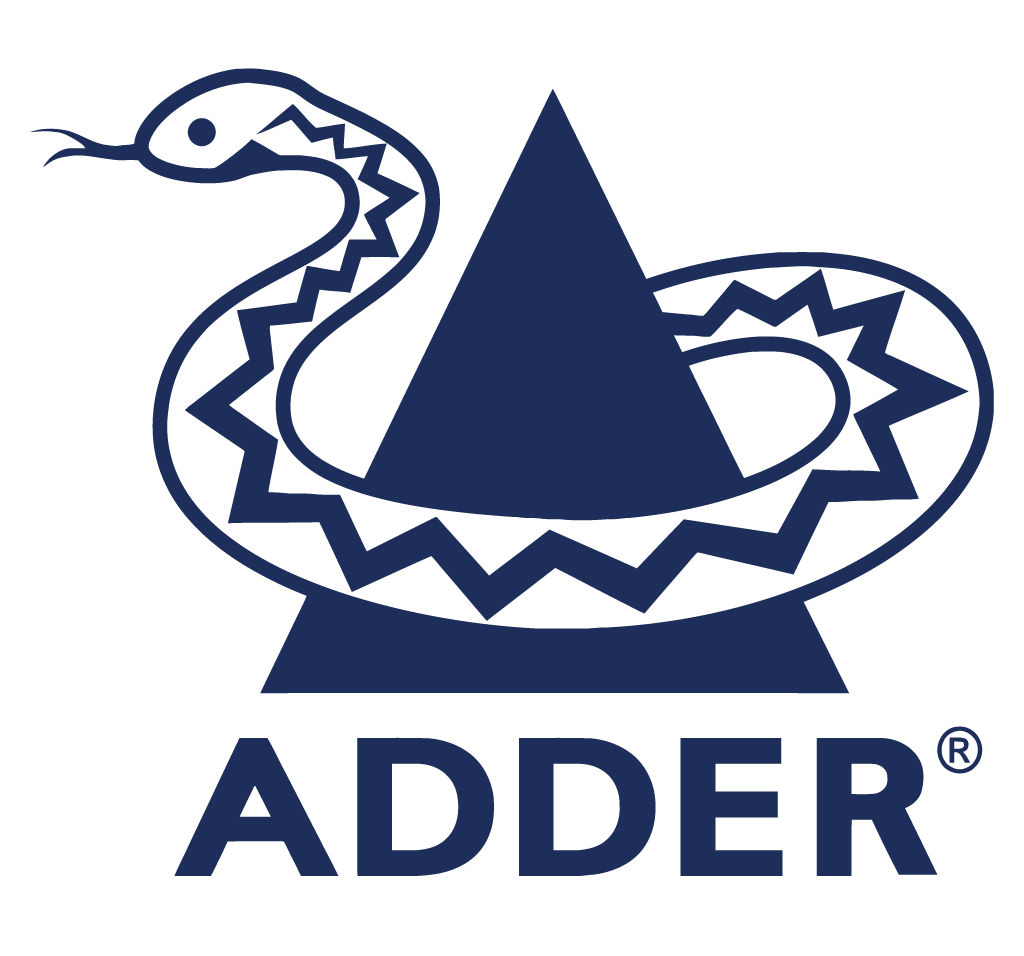 ADDER KVM Range - Trade - Adder Distributor
Mediatron are the UK's leading KVM Distributor, we carry the largest range of Adder products in the UK. Most stock available now for delivery next day, enabling us to offer the quickest delivery times. We also offer specialist expert advice, installation or setup assistance and can offer you the lowest level trade only pricing.
* Become an Authorised Adder Reseller - Benefits include: Training, product updates, deal registration ability and additional loyalty discount - our backup team can also assist you in solution planning and installation - Apply today - Call us now - 0845 899 8998

* NEW PRODUCTS: T4KE CTRL *
| | |
| --- | --- |
| A powerful and flexible HDMI KVM over IP contained within a compact unit | The world's first dual-head, high performance 4K IP KVM fiber extender |
---

DVI Video & USB Control Products Control Room and High Performance KVM Matrix Systems
Digital KVM system for Datacentre multiple server access

Control System Solutions

Comprising multiple units and a device management. We offer the assistance of system planning, full installation or system configuration.


Available for Single, Dual Triple and Quad Video

Transmitter and Reciever units

INFINITY 1 / Single Video over Cat5/6 UTP Cabling

INFINITY 2/ Dual Video + option of Cabling UTP or Fibre SFP

IP KVM units transmitter or receiver matrix system

Remote - IP KVM access to DVI Video

Real VNC viewer


Network Management units for control of multiple Infinity transmitters and Receivers

See the Adder Case Studies eg. BBC - Science Museum plus
---

Data Centre Use, Matrix KVM Switches and Systems
---

Adder Specialist KVM Switches
---

Adder KVM Extenders
All types and capabilities call us for advice 0845 899 8998
ADDERlink XDIP

IP Lan KVM Extender

with matrix possibilities

AdderLink XD Fibre Optic

Fibre Optic DVI USB extenders

AdderLink X100 and X200 Ranges

X100 Short Range VGA PS2-PC (PS2/USB)

X200 Emulated USB 300mtr VGA USB

X-USB PRO VGA Full USB 2.0 & X50

X-USBPRO 300 Mtr long range

X50 Range 50 Mtr

AdderLink XD Range

XDIP DVI IP Lan MATRIX

XD150 DVI High Res Direct

XD522 HDMI Dual 4K High Res Direct

AdderLink X-DVI- & DVIPRO

DVI and USB

AdderLink X2 SILVER

AdderLink X2 GOLD

AdderLink X-KVM

ALTX-ALRX
---

Video and Audio AV Extenders and Splitters
---

Company Overview
With over 30 years experience, Adder Technology's solutions are renowned for their technical excellence, reliable performance and robust manufacture. Adder design and manufacture an advanced range of KVM switches, extenders and IP solutions which enable the reliable control of local, remote and global IT systems.