Partner Manufacturers - Product Information
Customer Accounts
Customer Accounts
' Mediatron Ltd welcomes new reseller customer accounts '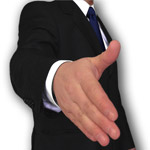 Please call our support team
Tel: 0345 899 8898
Request a Trade Credit Account - Form
Once registered as a trade account we can provide your company discounted prices on the Major hardware brands as well as all computer cables and accessories. Please note the account form enables us to help protect the supply chain channel to give you our resellers the most healthy margins.
International Supply and Credit All Credit Card purchases also welcome. +44 (0) 345 899 8898
You will note that no prices are available on this website this is to protect the channel. Please contact us for any pricing and to confirm your channel status.