Partner Manufacturers - Product Information
IPL-001-IP1-0F-3B - iPower - 1U 12 Outlet 10xC13 and 2xC19 16A Neutric - 16 Amp IND 309, 3Mtr Feed cable, Horizontal PDU Bar level Monitoring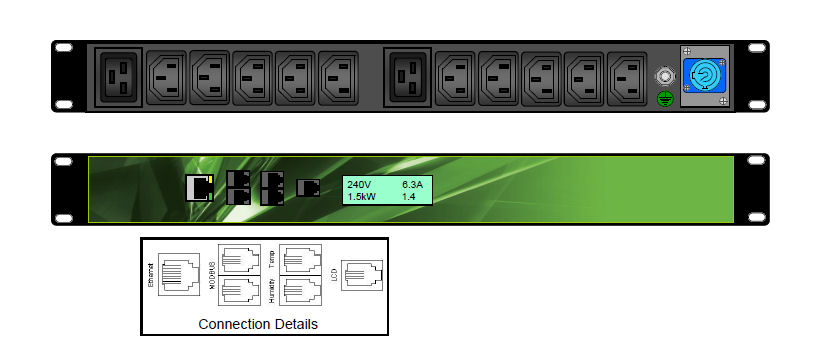 IPL-001-IP1-0F-3B
Description:
IPL Bar level managed PDU, 1U Horizontal PDU 12 Outlet 10xC13 and 2xC19 Sockets, Provided with with 3 metre lead 3x2.5mm² HO7 Cable Neutrik 16Amp to IEC309 16Amp Commando Part Number IPL-PL16/3. Other lengths and terminations are available.

iPower - iPower LITE ( IPL) is a range of Bar Level monitoring PDU's perfect for the entry level data centre requirements of real time monitoring. Free downloadable software is available to download to manage your IPL data and run the SNMP agent.

iPower - have a range of passive power solutions to meet any requirement that can be for seen in a large or small infrastructure power environment.
All products are UK manufactured and we are so confident that a 5 year warranty is provided.

Features:
- Bar level real time Monitoring

- 1U Horizontal PDU

- Neutrik 16Amp input connection

- Provided with with 3 metre lead

- 3 x 2.5mm² HO7 Cable Neutrik 16Amp to IEC309

- 16Amp, Commando Part Number IPL-PL16/3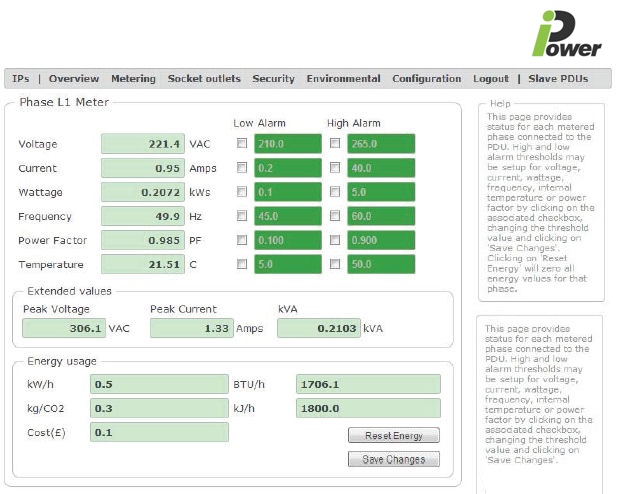 Compatible DCM Software
Specification:
Physical

Body Dimensions: 44.5mm wide x 100mm deep x 482.6mm
Fixing Centres: 465 mm
Material: Mild Steel
Finish: Black powder coat
Fixing Method: End Brackets
Protection: N/A
Indicator: N/A
Earthing: M6 Earth stud to end
Rating: 16A @ 240v AC
Special Requirements: None

Inputs / Outputs

Input: Neutrik 16Amp Chassis Connector
Output: 10 x C13 2 x C19
Fuse Rating:

Environmental

Max Op Temperature: -10° to +50°C

Compliance

Manufactured in accordance with BS EN 60950-1
WEEE: Compliant
RoHS: Compliant
CE: Compliant

Estimated weight: 4 Kg

The Monitoring information on the HTML is real time.
If stored or logged information is required the you need to
run the SNMP PDU Agent which is free and down loadable.
Alternatively you use MIB file that can be supplied.


Click here for further information